Monday, April 19th/6:30-8 pm ET: Explore the new teaching resource, Stages of Genocide: A Toolkit for Educators, created by the Genocide Education Project, in partnership with Woven Teaching. Stages of Genocide is an instructional guide and lesson plans for teaching about the 10 common stages of genocide, using the histories of six case studies.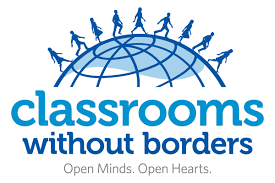 Hosted by Classrooms without Borders, Stages of Genocide guides educators in setting up student groups to carry out team projects related to comparative evaluations of the six genocide case studies. The toolkit includes readings on genocide, historical summaries, as well as student handouts, project instructions, group norms, roles, evaluations, key terms, and a graphic organizer.

Thursday, April 22nd/6:30-7 pm ET: The Armenian Genocide: A brief history for educators
April 24, 2021 is the 106th commemoration of the Armenian Genocide, perpetrated by the Turkish government of the Ottoman Empire, 1915-1918. Join the Genocide Education Project for a brief webinar to learn about the Armenian Genocide and why April 24 is the date its victims and survivors are remembered around the world.