The San Francisco Bay Area community welcomed The Genocide Education Project (GenEd) and The Other Side of Home filmmakers Naré Mkrtchyan and Iliana Guevara at events in San Francisco and Sunnyvale, November 18 & 19, 2016.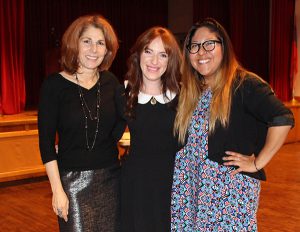 After a presentation about GenEd by Board Member, Roxanne Makasdjian, The Other Side of Home was screened.  The film was recently named as one of the final 10 films from which five Academy Award nominees will be chosen for the Short Documentary category.  Conceived, directed and narrated by
Mkrtchyan, the 40-minute documentary follows her on a trip Turkey in April, 2015, on the occasion of the 100th anniversary of the Armenian Genocide.
"Partnering with The Genocide Education Project to present the film was a wonderful way to express our mutual goal of fostering a better and broader understanding of the deep and layered aftermath of genocide," said Mkrtchyan.
In the film, Naré spends several days with Maya, a Turkish woman who recently discovered her great grandmother was an Armenian Genocide survivor. Through interviews, outings to locations in Ankara and Istanbul, and finally to Armenia to take part in the genocide centennial, Maya reveals her struggle to reconcile her dual identity and the damage from generations of official Turkish denial.
The film also includes history about the Armenian Genocide, the heartrending story of Maya's great-grandmother, as well as short interviews with Turks met during the few days of shooting.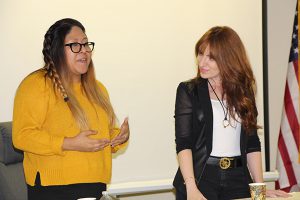 "It was gratifying to present our film to Bay Area audiences, who received it so positively," said Guevara. "We hope it will continue to spur awareness and public discourse."
The filmmakers answered in detail many audience questions about the behind-the-scenes process of making of the film, of finding the subject, Maya, of traveling through Turkey during those tense days surrounding the genocide centennial, about Naré's sometimes strained discussions with Maya about genocide recognition, and much more.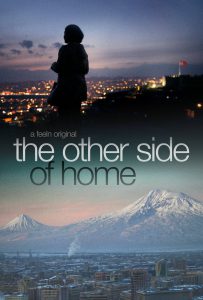 The Motion Picture Academy will announce the final five nominees for best Short Documentary on January 8, 2017.
"We look forward to the film being exposed to larger audiences and eventually becoming a tool we can offer teachers in the classroom," said Makasdjian. "It provides a strong lesson in the trans-generational trauma of genocide and its denial."