Tuesday, November 17, 2020 – In a collaboration between USC Shoah Foundation and The Genocide Education Project, the webinar "Teaching the Past and Present Legacy of the Armenian Genocide" highlighted historical patterns that are now playing out in the current day conflict in the Armenian region of Artsakh (Nagorno-Karabakh.)

Ninety-two educators engaged with video testimony of Armenian Genocide survivors and descendants and watched presentations by Sara Cohan, GenEd Education Director, and Sedda Antekelian, Education and Outreach Specialist from the USC Shoah Foundation.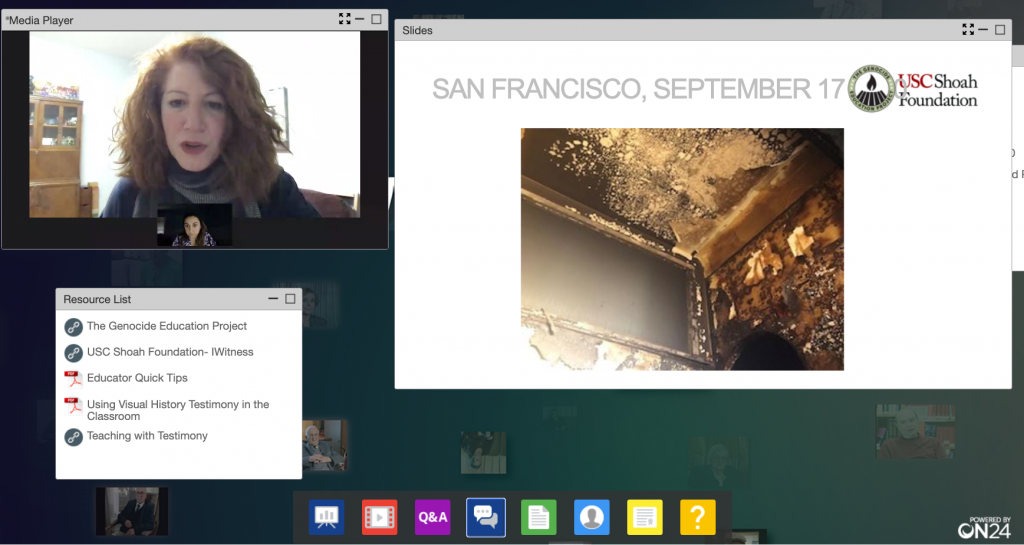 "It was difficult to prepare for this workshop in light of current events," said Cohan. "The survival of Armenia and the preservation of its history are at stake. Providing accurate and accessible information to educators, who joined us from Australia to Canada, is essential. It was a task that was emotionally taxing and intellectually difficult given the amount politically-motivated coverage by mainstream media."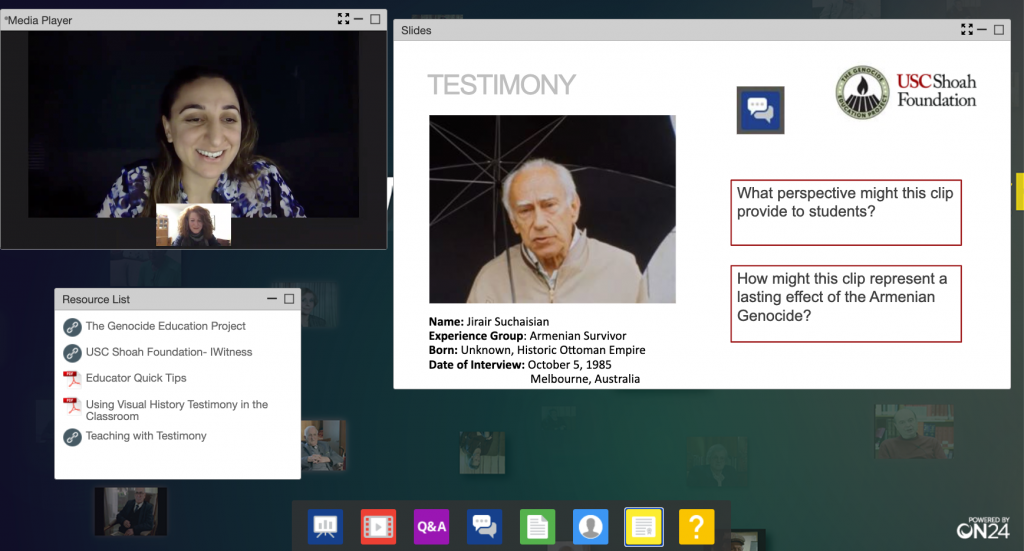 Antekelian outlined a history of the circumstances that precipitated the Armenian Genocide, as well as its aftermath.
Cohan provided a chronology and political context of the war in Artsakh, including the roles played by Turkey and Russia. Referring to the "Ten Stages of Genocide," as a way to understand the full process of genocide, she focused on the 10th and ongoing "denial" stage, which is now even more heightened with the events in Artsakh. She also suggested educators consider using the video below, produced during the Artsakh war, in their curriculum about the Armenian Genocide and its continuing damage.
The webinar recording will be available soon on the GenEd website and YouTube page.