A Resource Kit for Teaching about the Armenian Genocide
Finally, educators interested in incorporating the Armenian Genocide into their curriculum can purchase a comprehensive and teacher-tested resource kit online!
The kit contains resources on the Armenian Genocide from The Genocide Education Project and Facing History and Ourselves. These organizations have teamed up to offer educators their teaching guides and other classroom resources on the Armenian Genocide for $59.00 + S/H*.
Video
---
The Armenian Genocide as seen on PBS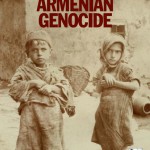 A documentary by award winning producer Andrew Goldberg 
Two Cats Productions
(2006)
60 minutes – Grades 9-12
The Armenian Genocide is the complete story of the first Genocide of the 20th century – when over a million Armenians died at the hands of the Ottoman Turks during World War I. This unprecedented and powerful one-hour documentary, was written, directed and produced by Emmy Award-winning producer Andrew Goldberg of Two Cats Productions, in association with Oregon Public Broadcasting.

Featuring interviews with the leading experts in the field such as Pulitzer Prize-winning author Samantha Power and New York Times best-selling author, Peter Balakian, this film features never-before-seen historical footage of the events and key players of one of the greatest untold stories of the 20th century. The Armenian Genocide is narrated by Julianna Margulies and includes historical narrations by Ed Harris, Natalie Portman, Laura Linney and Orlando Bloom, among others.
The DVD may be purchased via this link. A free download of the Armenian-Genocide-Documentary-Teaching-Guide is available here.
Website
---
The Committee on Conscience at the United Stated Holocaust Memorial Museum
The Committee on Conscience (COC) provides information on current genocides and on possible genocidal activities today. It contains a wealth of resources on the history and definition of genocide. More recently, the Web site has added resources specifically for educators and students.